Gret electric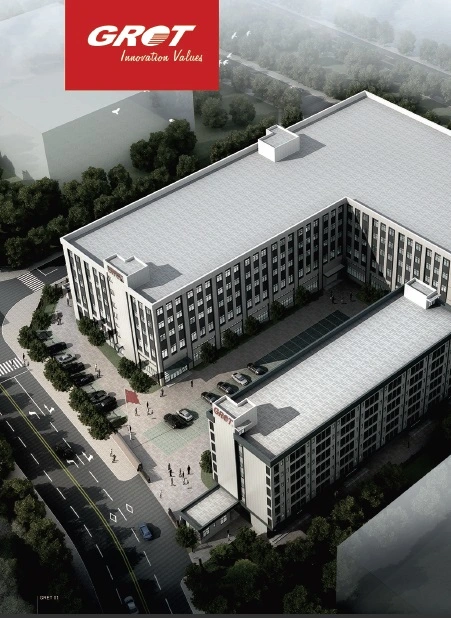 Gret electric Co.,Ltd is is Chinese manufacturing company headquartered in Wenzhou City,Zhejiang Province with branch offices in different parts of China and abroad.It was founded in 1989 as Zhejiang Gelun Electric Company and later renamed Gret Electric Co.,Ltd by the board of directors.The company currenty owns four factories for manufacturing and one high-rise office building for R&D.Today it has more than 1000employs,among them engineers and technicians account for about 20% of total staff.
The company specializes in R&D,manufacture and sales of various distribution electrical appliances and industrial control advices.The most popular products are frame circuit breakers,molded case circuit breakers,residual current operated circuit breakers(leakage circuit breakers),dual power supply automatic transfer switchs and frequency convert etc.
Over the years,the company has passed a great number of industrial certificates,such as ISO9001 quality management system certification,ISO14001 environmental managerment system certification,and OHSAS18001 Occuptional Health and Safety Management System Certification,as well as the China Compulsory Certification(also known as 3C in short).The company has never stopped innovating since day one,leading the industry with many unique certified patents and designs.We'are focusing on our positioning along the value chain of electrification.This is where our core business lies.From power generation to power transmission,power distribution and smart grid to the efficient application of electrical energy-in every one of these interrelated fields,electrification,automation and digitalization are the key business drivers.No matter how much we grow,we always keep ourseives grounded in our deep-rooted purpose values,and principles,We've done it for over 11,000days,and we don't plan on stopping anytime soon.



Description
GDM3L series residual current operated circuit breaker (abbreviated as residual circuit breaker) is a patented product developed by our company in recent years. It is an integrated, multifunctional, overcurrent and overcurrent adjustable residual circuit breaker. It is suitable for three-phase four-wire neutral low-voltage power grid direct-grounding (TT grounding system) is used as residual protection and can also protect the ground fault,overcurrent,short circuit of the line or electrical equipment
Characteristic
1.
Multiple functions
The general type has protection functions for residual current,phase default overvoltage,undervoltage, overcurrent and short circuit. There are also practical functions such as automatic reclosing,constant cycle voltage,current,residual current display,operating status indication etc.
2.
Strong anti-interference
ability This residual circuit breaker adopts advanced and lightning protection technology in hardware and software programs which has better lightning protection effect than similar products: and can resist various peak interferences, stable and reliable operation
3.
High breaking
This residual circuit breaker is designed with the structure of GDM1 plastic case circuit breaker, which has the characteristics of compact structure and strong breaking capacity
4.
Record available check
When the device is operated, digital turns display real-time load current, voltage and residual current of each phase; display (lock) action current value when tripping and display the reason of tripping with indicator light. Provide convenience for finding faults. You can also check historical trip causes and times
5.
Intelligent
The intelligent control circuit composed of a single-chip microprocessor with high accuracy and precision; the overcurrent protection is electronically settable, and the overcurrent setting value can be adjusted according to the actual site
6.
Communicable
The communicable product is connected with the GPR5 communication module, and can send a message of the trip status to the manager's mobile phone.
Technical parametre
Specifications
100A Shell class current(A)
250A Shell class current(A)
400A Shell class current(A)
Rated current(A)
40A/63A/80A/100 available set up
100A/160A/200A/250 available set up
250A/315A/350A/400 available set up
Frequency
50Hz
Rated residual action current
(A)
0.075/0.15/0.3/0.5 avaialable set up
0.075/0.15/0.3/0.5 avaialable set up
0.1/0.2/0.3/0.5 avaialable set up
Rated residual no-action current(A)
0.037/0.075/0.15/0.25
0.037/0.075/0.15/0.25
0.05/0.1/0.15/0.25
Rated breaking time
<0.2s/<0.5s available set up
Delay reclosing time
20s-60s automatically reclosing for one times
Aux source undervoltage action value
Single-phase 175V±5%
Aux source overvoltage action value
Single-phase 265V±5%
Phase defauly
protection
The device action when any one phase of A.B.C phase defaut happened.
Rated Aux voltage
400V
Action characteristic classification
Ac
Usage type
A(Delay,Instaneous protection)
Shell-class rated current(A)
Limit short-circuit breaking capacity
Current kA
VoltagekA
Power factor
Test procedure
100A
30
1.05Uh
0.3
O-t-CO
250A
30
1.05Uh
0.3
O-t-CO
400A
30
1.05Uh
0.3
O-t-CO
Protection Characteristic
• Overload Protection
• Short Circuit Protection
• Under-voltage Protection
• Power Distribution Protection
• Motor Protection
Product pics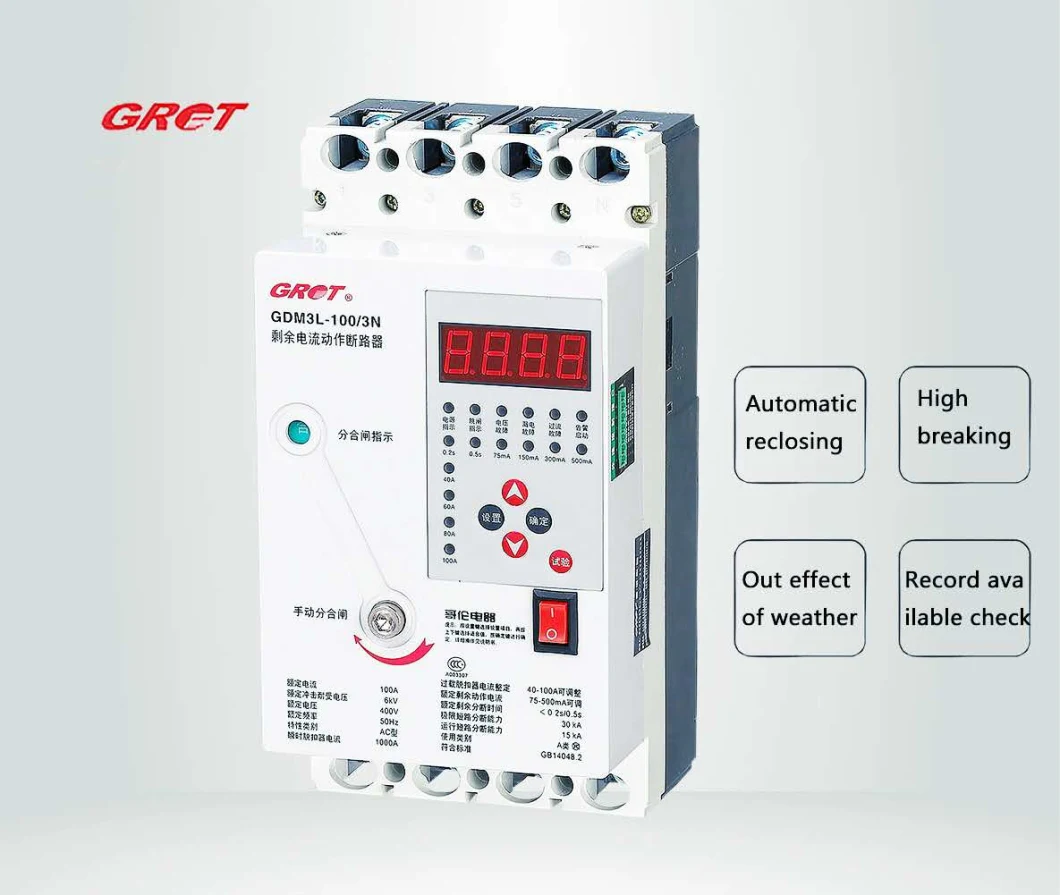 Company profile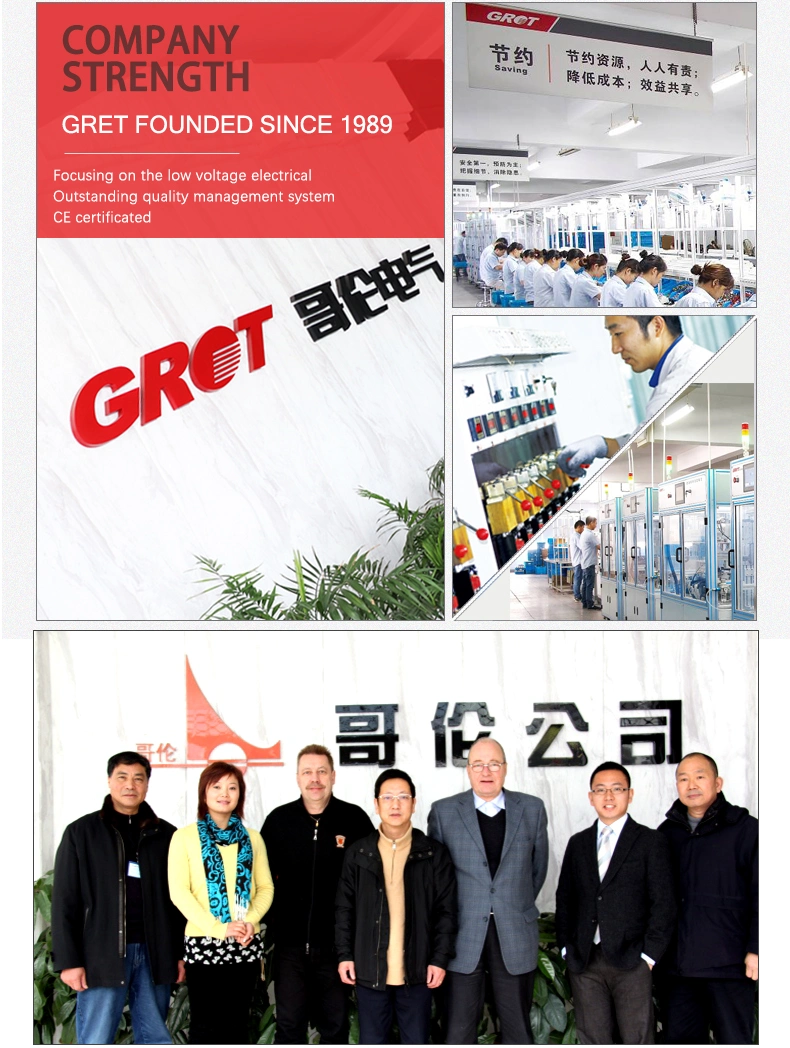 More product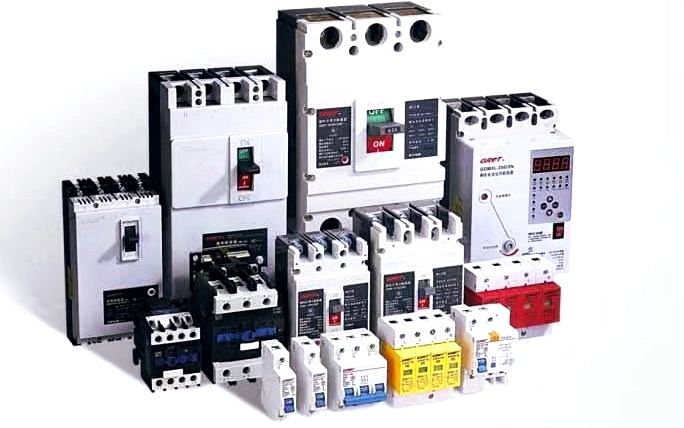 My Card