MCCB YCM7RT-800A 3p,4P 16~160A Molded Case Circuit Breaker

Product Description
YCM7RT
Thermal Magnetic Adjustable Circuit Breaker
General
YCM7RT Series Electronic circuit breaker is suitable for ac 50 Hz, rated voltage 690V,
the rated working current 800A low voltage power grid.
Suitable Working Environment and Installation Condition
1.Altitude less than 2000m
2.Ambient medium temperature is from -5ºC to +40ºC (+45ºC for shipping product)
5.Nuelear radiation resistance
6.Max lean degree is 22.5 degree.
7.Can operate normally when it comes to vibrataion of ship.
8.Can operate normally when it comes to earthquake(4g).
9.The medium should be no risk of blasting and can't erode the metal and damage
insulating gas as well as conductive dust.
10.Work in the places where is no rain and snow.
1.Above MCCB can put accessories such as, UVT, Shunt, Aux, Alarm contact, Motor
driven operation, Mechanism, Rotary handle.
2.Function available as over-load long-time delay, short-circuit time-delay,instant
3.Earth-fault protection, Thermal analog Pre-alarm, indication, Over-current,
indication operational current.
Selection Guide
YCM7 RT -160 -P/3 -400 -160A -2 - A
Type

The adjustable type

Current frame code optional

YCM7

RE

160

MCCB

RE: Electronic adjustable

Inm=160
Inm=250
Inm=400
Inm=630
Inm=800

Operation

Poles

Tripping mode and inner accessory

P

3

400

P: Motor-driven
Z: Rotation handle
W: Direct
3: 3P
4: 4P
The intelligent tripping device
Remark:
The last two figures means accessory code(see accessories list)

Application

Option for 4P MCCB

2

A

1: Power distribution
2: Motor-protection
A: N pole without protection, N pole is always ON
B: N pole without protection, N pole makes with the other three poles
Remark:
If the customer has no specific requirements,
the quadrupole product will be the default for the B class
Inner Accessories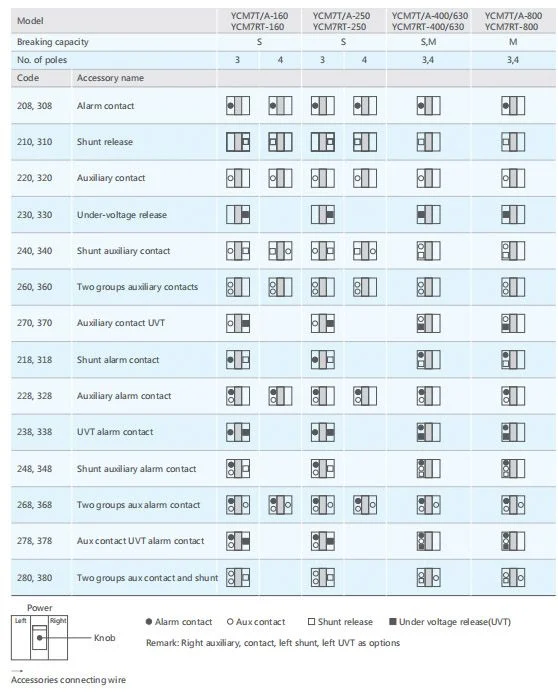 Front Connection & Overall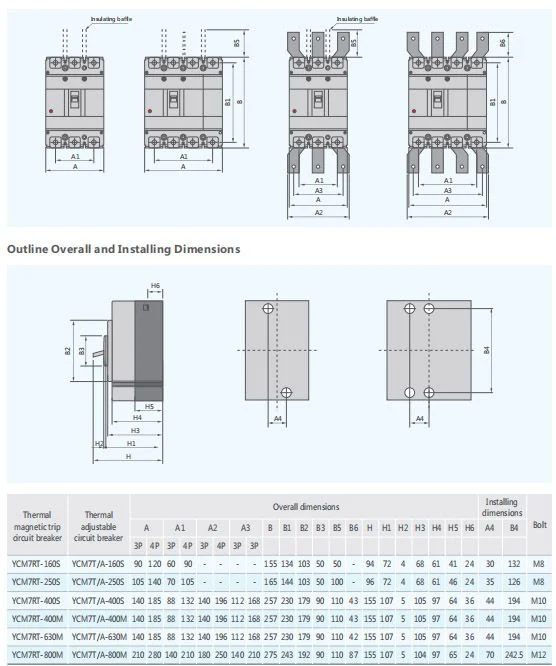 Company Introduction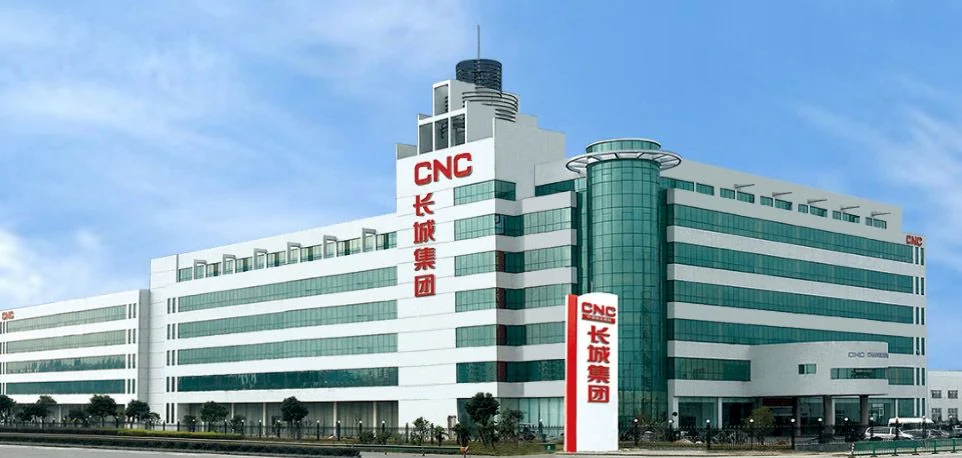 CNC Electric Group Co., Ltd. is a non-regional enterprise group approved and registered by the National Industrial and Commercial Bureau. Under drastic market competition, we are always trying to develop the national industry and depend on technology and technique. Thus, our company has developed into one of the largest trans-regional, conglomerate and trans-national enterprises on scale and developing potentiality.
Certificates





Factory Lines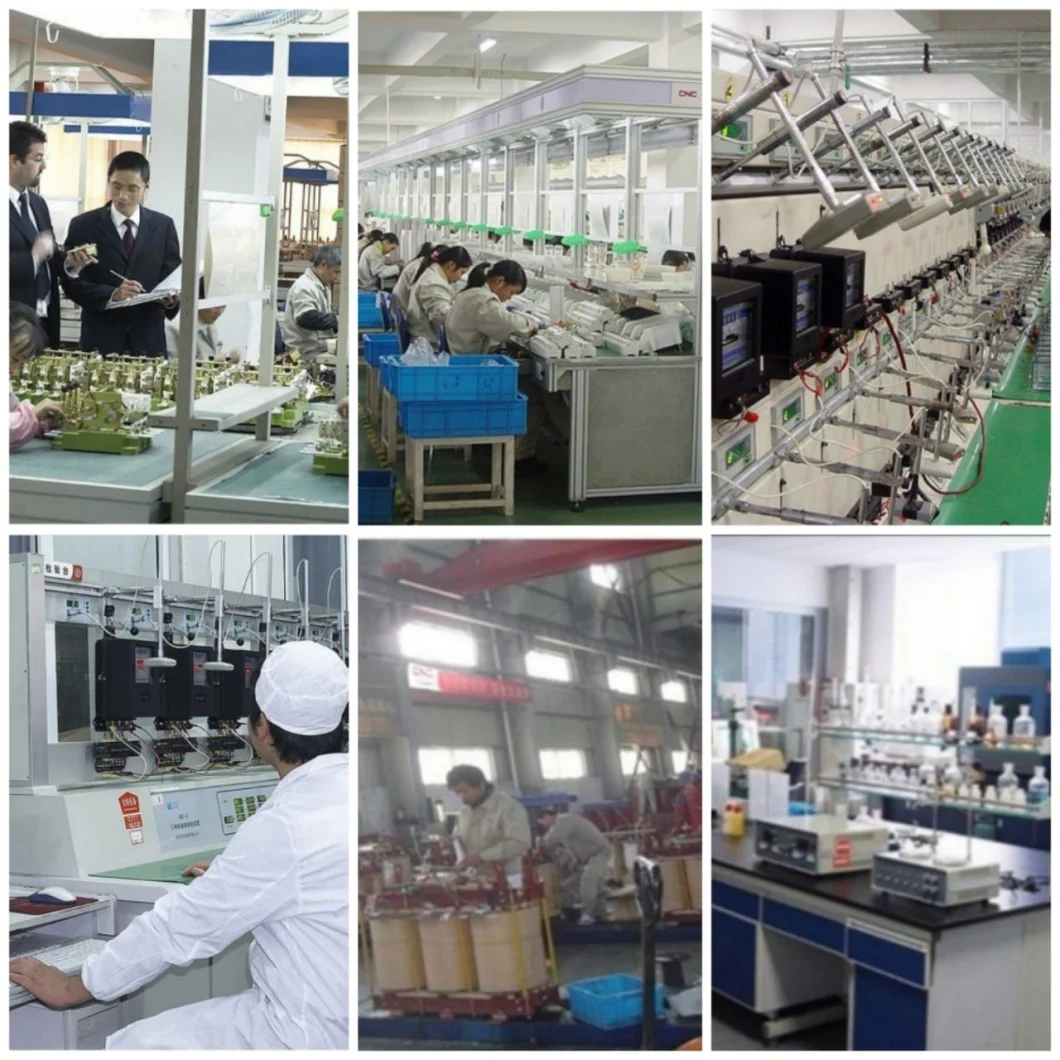 Exhibition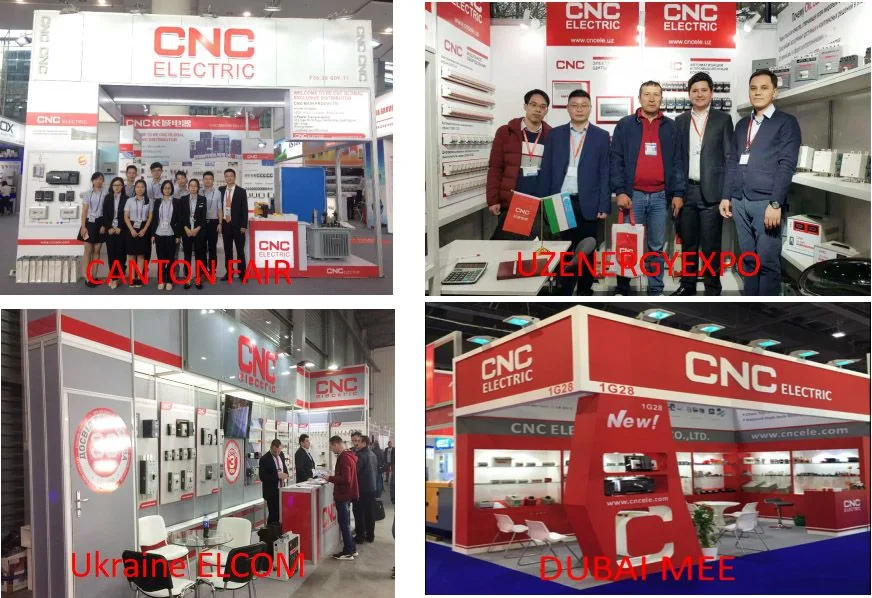 WHY US?
1. We Are Supplier of Three Gorges Project,China National Petroleum,Sinopec Group;
2. China Famous Export Enterprise, Our Products Sale in Over 100 Countries;
3. Our Laboratory is China Key Industrial Electrical Laboratory;
4. We have completely sales service system, ensure every detail is going smooth.
5. We have new designed products each year by our R&D Dpartment.
6. Perfect testing system ensure each product is qualified.
7. Want know more of us? Waiting for your inquiry.