Snap Acting Current Limiter Push Manual Reset Single Pole Circuit Breaker



| | |
| --- | --- |
| Product name: | Automotive circuit breaker / overload protector |
| Names: | car circuit breaker, auto circuit breaker, automotive circuit breaker, automobile circuit breaker, overload switch |
| Rated current: | 1A-300A |
| Rating voltage : | 12V/24V/48V DC ( For car circuit breaker) |
| | 125V 250V ( For machine) |
| Reset type: | Auto reset/ Manual reset |
| OEM: | available |
| Package : | Standard |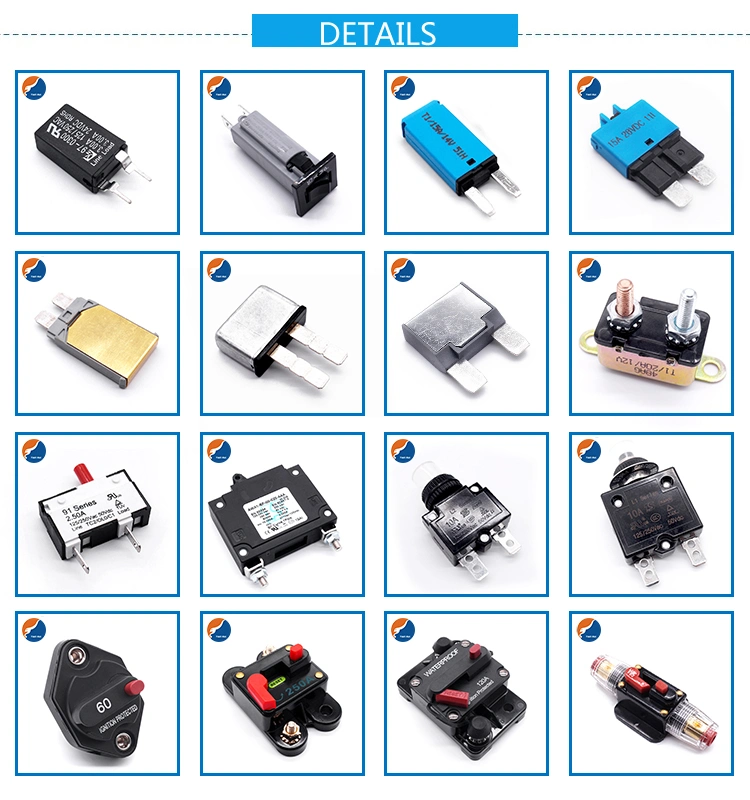 The functions of manual reset auto circuit breaker serise:
1: Circuit breaker can do is protect the circuit from a high current short circuit.
2. Through its thermal trip it can protect the circuit from overload conditions. A circuit breaker will trip if too large a draw or current flow occurs across a thermal shunt inside.
3. It can also have a ground fault circuit interrupter integrated internally in case of a difference in potential between neutral and ground resulting from voltage leakage from appliances or to protect against potential electrocutions.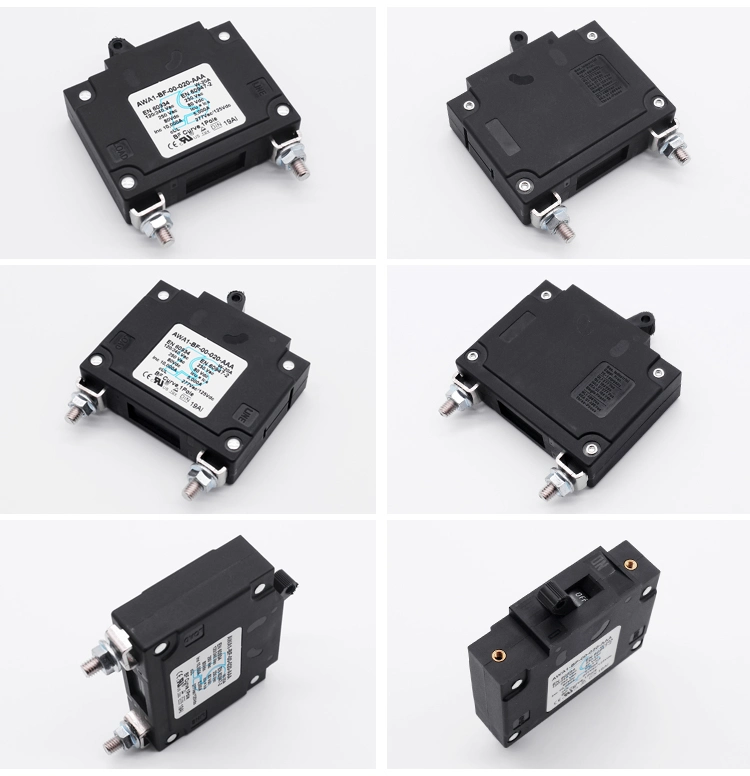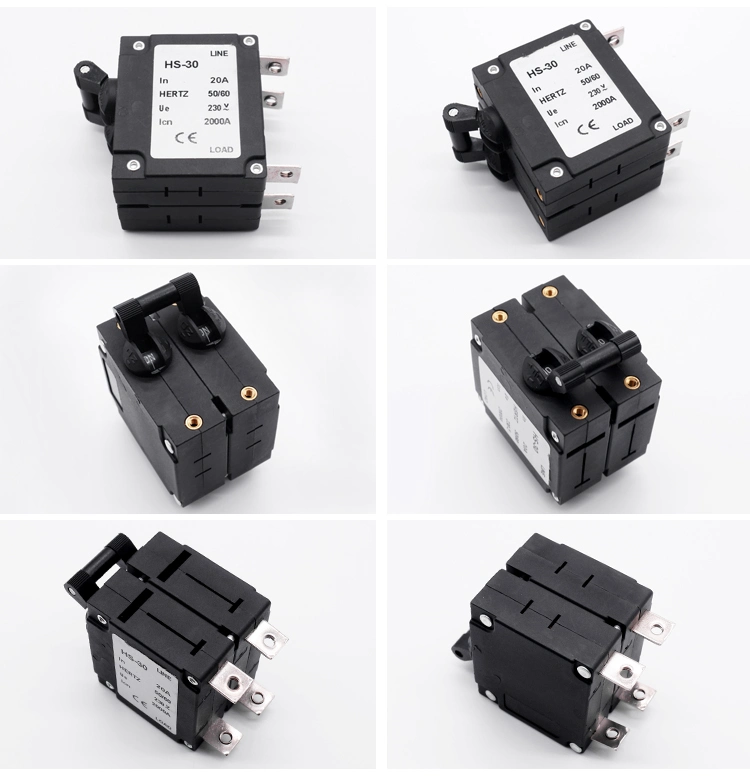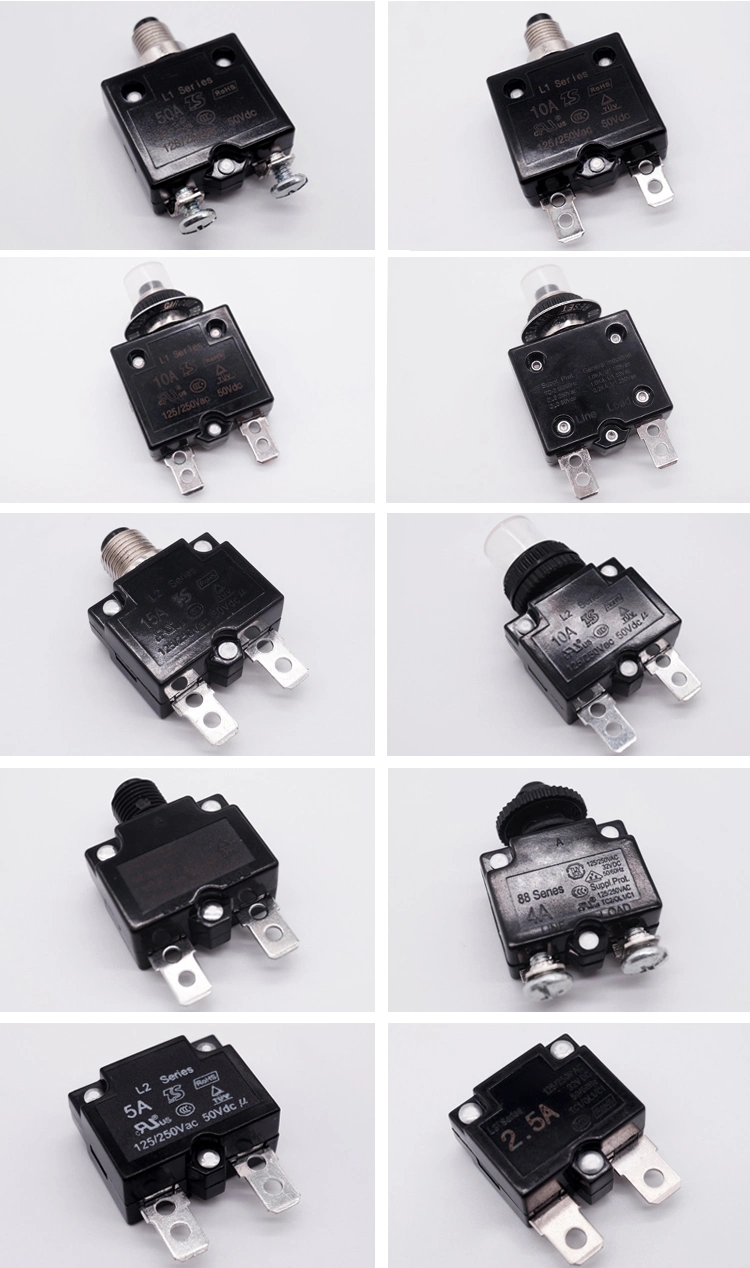 Special Features of manual reset auto car circuit breaker serise:
1. Mini size and easy for mounting;
2. Plastic case, better insulation property;
3. Both temperature and current senstive;
4. Trip off time is customizing and adjustable according to customers' demands;
5. Auto reset and can work repeatedly;
6. Terminals are variable.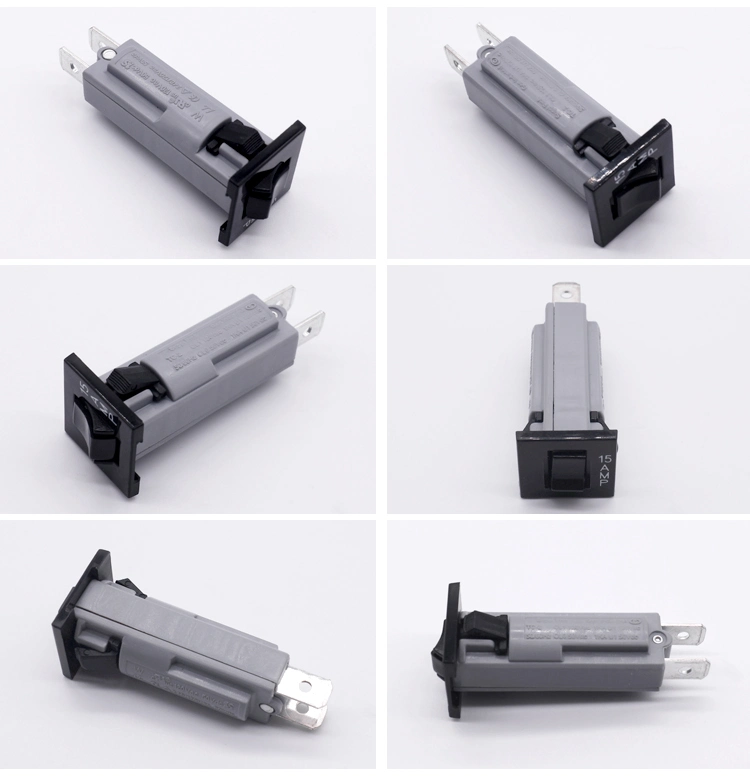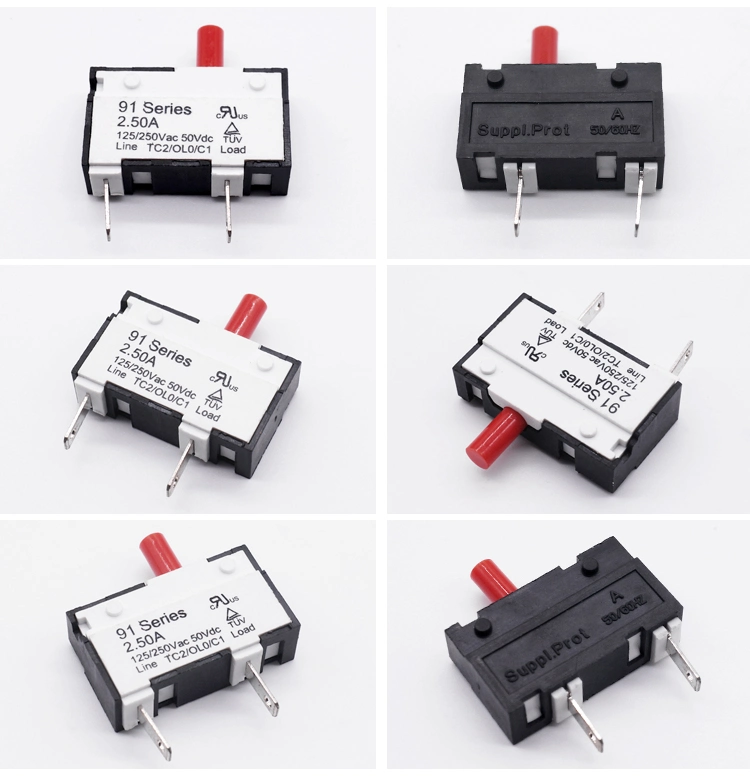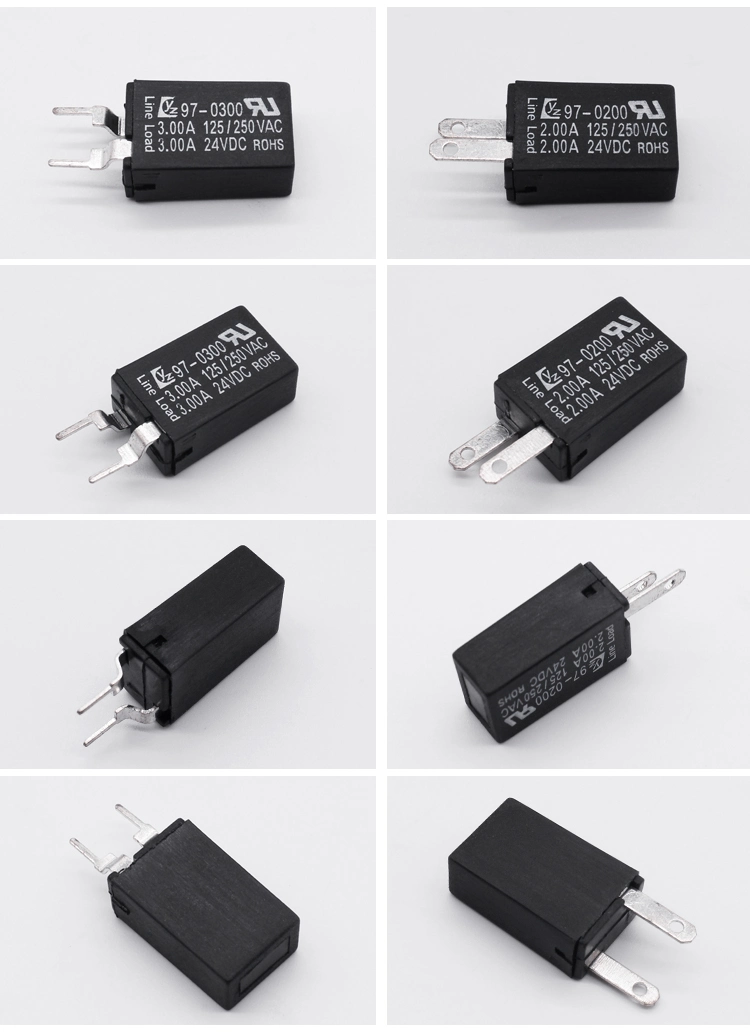 Applications of manual reset auto car circuit breaker serise:
1. Solar heaters or heating elements;
2. Motor Electronic ballast and lighting;
3. Electrical tools, chargers, transformers;
4. Car Window lift or wiper motors;
5. Other applcations for circuit protection.