Descirption:
GDM101 series moulded case circuit breaker(hereinafter referred to as circuit breaker)is mainly used to distribute power and prevent circuit and power supply equipment from damage due tp fault like overload,short circuit and under voltage in AC 50Hz distribution network circuit of infrequent operation with rated operation voltage up to 380V and rated current up to 600A.
The product in accordance with standard of GB1.4048.2
Normal service condition:
1.Ambient air temperature
1.1The ambient air temperature shall not exceed+40ºC;
1.2The average value shall not exceed+35ºC within 24hours;
1.3The ambient air temperature shall not be less than -5ºC
2.The attitude of the installation site shall not exceed 2000m;
3.The pollution level is class 3
4.The inclination to vertical surface shall not exceed 5°
5.Installation environment condition
5.1 In place of no obvious shall and impact
5.2 In medium of no explosion danger and no sufficient gas and dust that may corrod metal and destroy insulation(including conductive dust)
5.3In place of no snow and rain
6.Atmosphere condition:
The relative humidity of atmosphere shall not exceed 50%at highest temperature of +40ºC,and it can be higher at a lower temperature,when the average lowest temperature in the wettest month doesn't exceed 25ºC is 90%,condensation on product surface due to temperature change must be taken into account
Main technical parameter
1.Inverse time breaking characteristic when each pole is powered on at the same time,over current release breaks under overload condition at +40ºC ambient air temperature(see folloing table)
Item of test current
Initial state
I/In
Conventional time
In≤63
63<In≤200
200≤In
Conventional non-tripping current
Cold state
1.05
1h
2h
2h
Conventional tripping current
Thermal state
1.30
1h
2h
2h
Returnable current
Cold state
3.0
5s
8s
12s
2.Over-current release breaks under short circuit condition
2.1 The circuit breaker shall make instantaneous operation under specified setting current value(see following table).
Modle
Instantaneous operation current
setting value
Allowable setting error
GDM101-100
10In
±20%
GDM101-250
5In and 10In
±20%
GDM101-600
5In and 10In
±20%
Note:Generally,the setting value of instantaneous operation current is 10In,customer shall negotiate with manufacturer for any other required setting value.
3.See following table for basic parameter of circuit breaker:
Modle

Rated current
of frame
(InmA)
Rated
insulation
voltage
(UIVO
Rated
operation
voltage
(Ue V)
Rated
frequency
(Hz)
Rated limiting
short circuit
breaking
capacity
Icu kA
Limiting
short
circuit
breking
test
order
Rated current
(InA)

AC380V

ACcossf

GDM101-100

100

380

AC200,
AC380

50

7

0.3

O-3min-
CO
63,80,
100

GDM101-250

250

380

AC200,
AC380

50

18

0.25

O-3min-
CO
100,120
140,170,
200,225
250

GDM101-600

600

380

AC200,
AC380

50

25

0.25

O-3min-
CO
200,250,
300,350,400,
500,600
Note:O denotes breaking operation:CO denotes subseqtent breaking after making operation.
Product pics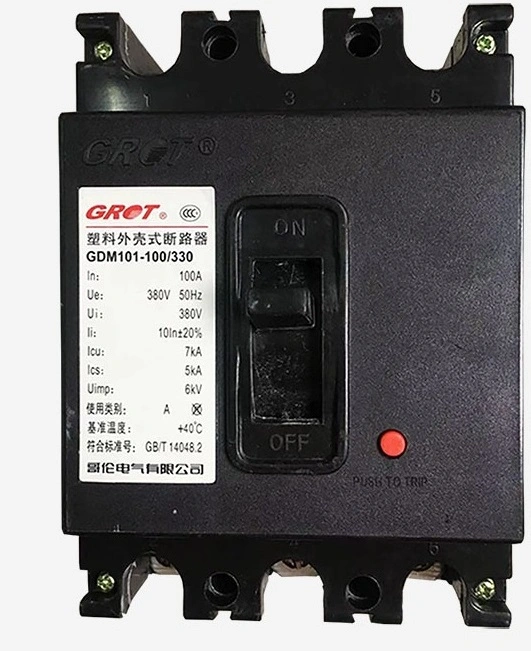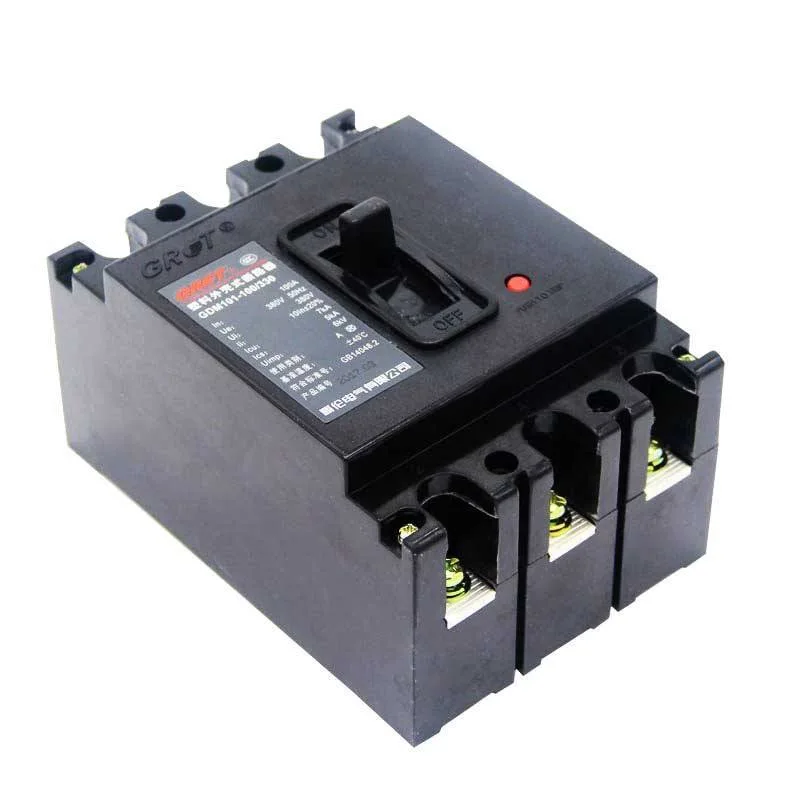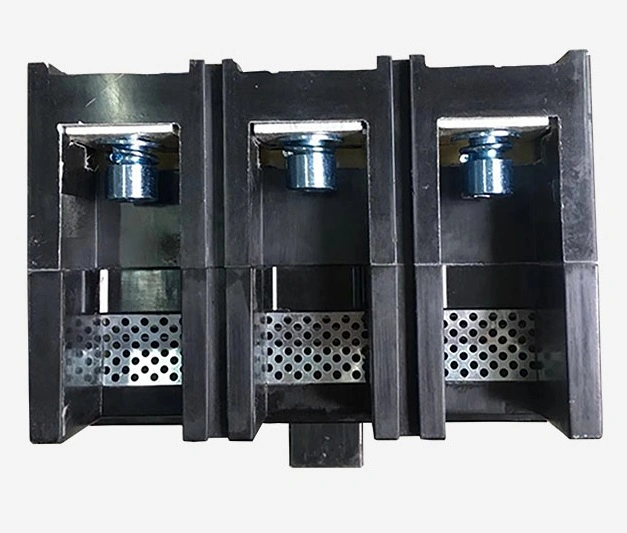 FAQ
Q1: What kind of certificate you have ?
A1: We have ISO9001-2000,CE,UL,CB,CCC.
Q2: Would you accept OEM?
A2: It totally no problem for us.
Q3: When will I receive your quotation and detail information if I send the enquiry?
A3: All your enquiry will be timely replied in 24 hours.
Q4: I don't know your product quality. Can I get a sample before the order?
A4: Of course, we can send free samples to you that you can Learn more about the product in detail